At River Research we're all about 'immersion', in and out of the office. Once a year, the whole team go out and do something – yes – 'funtastic'. This July we decided to go fearless and take our summer day out to Alton Towers.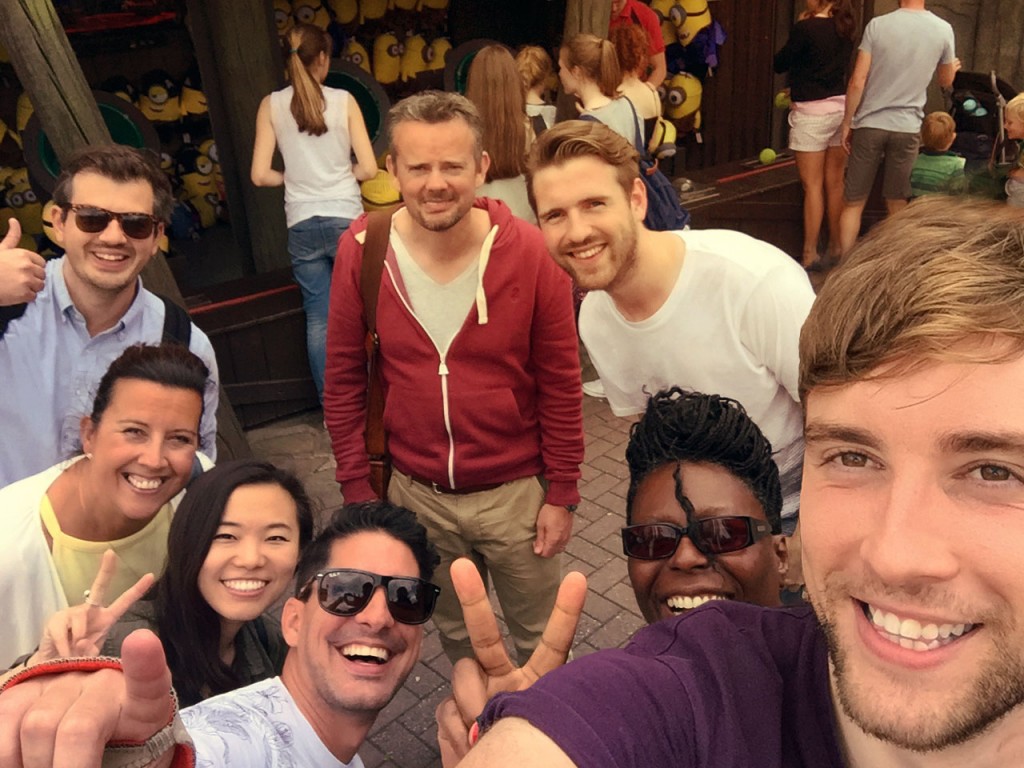 Alton Towers is of course famous for its 'blockbuster' rollercoaster rides – and has been famous for the wrong reasons recently. Some of us – including me – aren't the first fans of rollercoasters and rarely very brave in general. (One of us was having nightmares about teacups weeks before the trip, so found solace in the gardens of the original park. He knows who he is. He studied the branding and communication architecture of the rides and, apparently, the more abstract the name of the ride, the more terrifying it is. 'Only the brave', as we say).
After some hesitation of my own, I found the courage to meet Rita – an easy rollercoaster, as the theme park describes it. Rita actually reaches speeds of 100 km per hour in just 2.5 seconds, which nobody told me when I was queuing up. I must confess that after wrestling with the urge to give up, I enjoyed this vastly more than I expected. I will definitely go back to you, Rita. Or alternatively, hide in the gardens.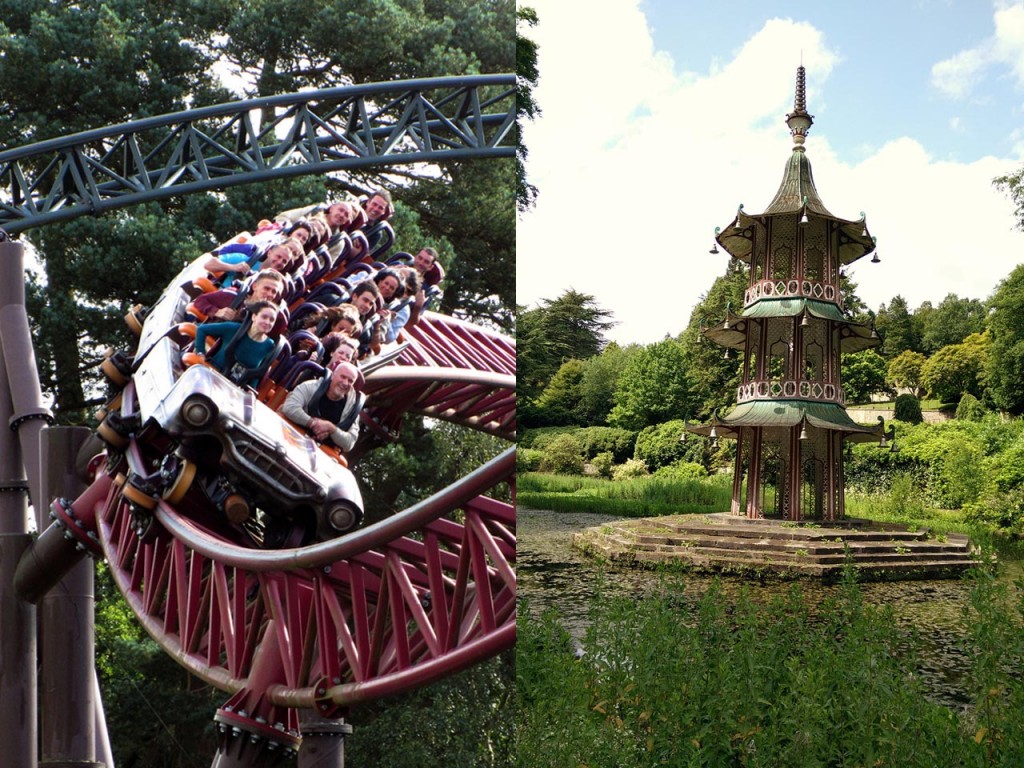 We also got wet. The sun came out and we all went for a splash on the rapids – and as champions of 'diving in', this ride was, frankly, borderline mandatory. The river rapids send rushing waters surging under you, sending you into a spin and forcing you to navigate through crashing waterfalls.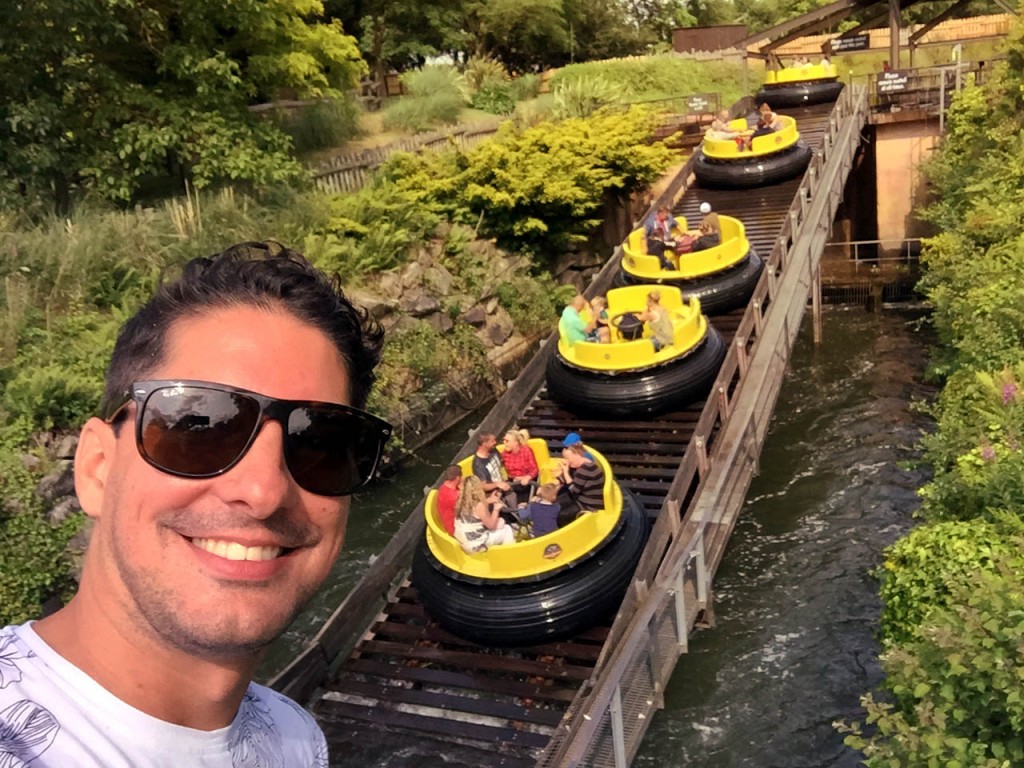 Not feeling quite wet enough, we moved on to bath time – 'but not as you know it'. Once you're in the bathtub, you fall through waterfalls, get a tepid power shower and brace yourself for the big submerge.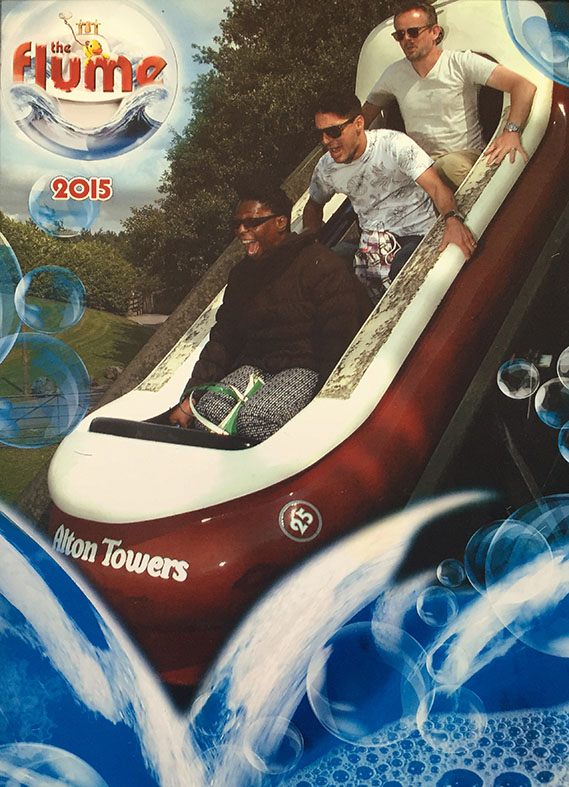 But don't worry – if you pay £2, you can dry yourself off in a big drier machine designed up to 2 people at time.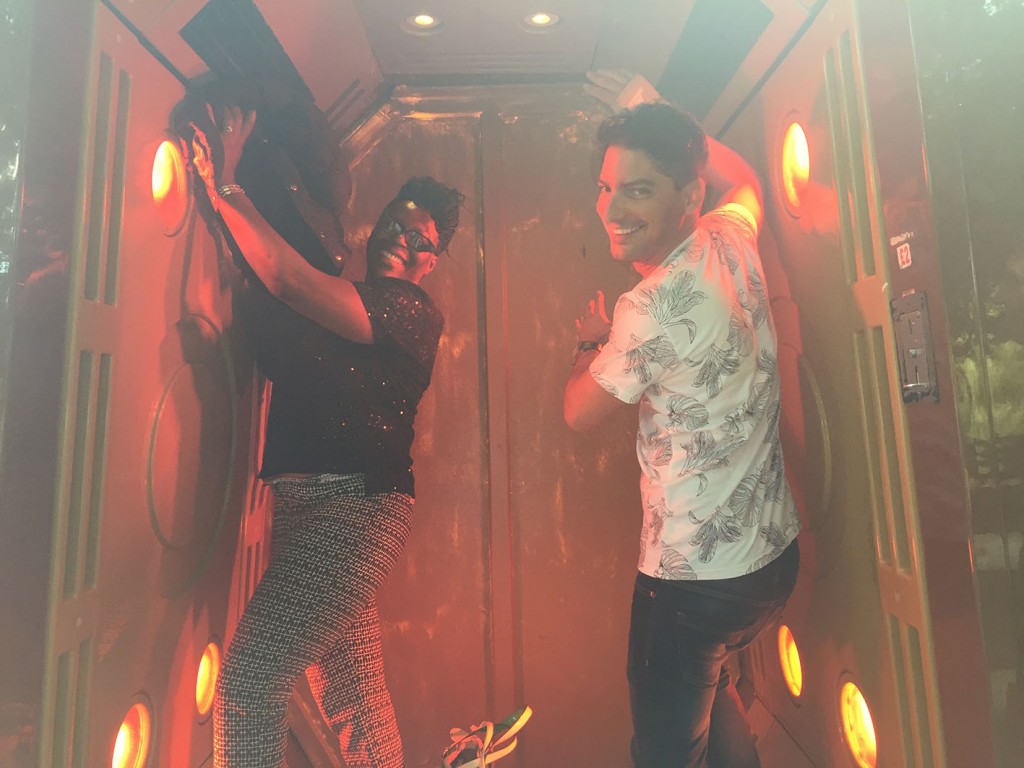 Our day out finished with a delicious dinner at the Blacksmith's Arms (an old tithe barn), a short distance from Alton Towers – more rustic and cosy than we'd expected. All told, an exhilarating, exhausting day and a fine 'crowd pleaser'. I would do it all again. Who says immersion can't be fun?